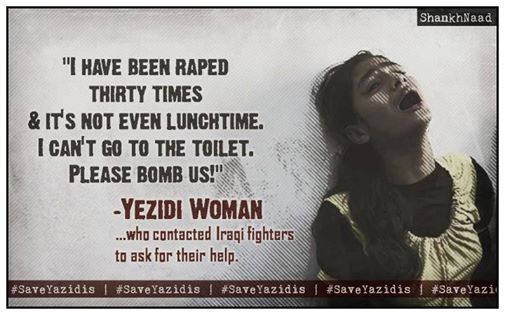 It was presumably released in response to the uproar caused by the many reports this summer that ISIS had taken Yazidi girls and women as sex slaves. Written in the form of questions and answers, it clarifies the position of Islamic law (as ISIS interprets it) on various relevant issues, and states, among other things, that it is permissible to have sexual intercourse with non-Muslim slaves, including young girls, and that it is also permitted to beat them and trade in them.
"Question 1: What is al-sabi?
"Al-Sabi is a woman from among ahl al-harb [the people of war] who has been captured by Muslims.
"Question 2: What makes al-sabi permissible?
"What makes al-sabi permissible [i.e., what makes it permissible to take such a woman captive] is [her] unbelief. Unbelieving [women] who were captured and brought into the abode of Islam are permissible to us, after the imam distributes them [among us]."
(Read the rest of the story here…)