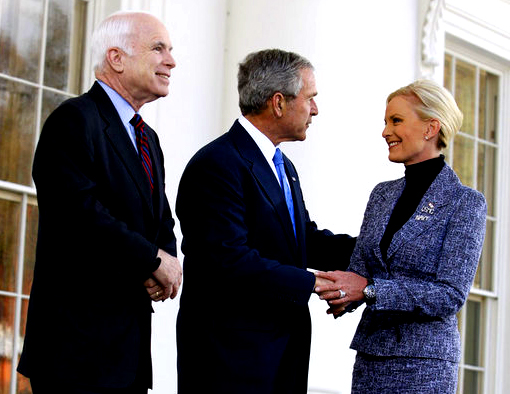 Just when you thought that the John McCain era would finally be over, we are getting news that it looks like his wife Cindy will be appointed to fill his seat when he finally steps down.  The following is being reported by Newsmax…
As Arizonans prepare for their final salute to Sen. John McCain, R-Ariz., Republicans and political pundits in the state privately tell Newsmax they expect the appointment of his wife, Cindy, to succeed him in the Senate.

Of course, no one in the Grand Canyon State who spoke to us wants to go on record discussing what will happen when the ailing McCain no longer holds his seat. But those who did, agree almost unanimously, Cindy McCain following John in the Senate through appointment by Gov. Doug Ducey, R-Ariz., is a near certainty.

"I've always assumed that was the arrangement," said a friend of the McCain family since John's 1973 return from captivity in Vietnam.
If McCain were to step down prior to June 1st of this year, a special election would be held before the end of the year.
But if he steps down after June 1st, there wouldn't be a special election until 2020.
Needless to say, John McCain will be waiting to step down until after the deadline…