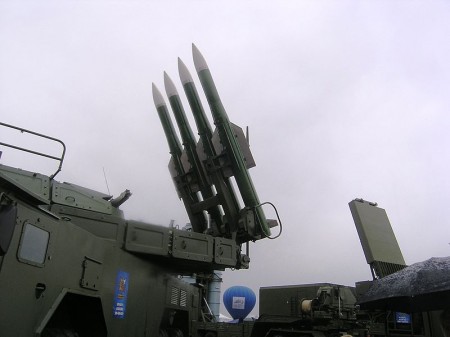 The Ukrainian military reportedly deployed a battery of Buk surface-to-air missile systems, capable of bringing down high-flying jets, to the Donetsk region the day before the Malaysian passenger plane crashed in the area.
Itar-Tass and Interfax news agencies are citing a source familiar with the issue, who said that another battery of Buk systems is currently being prepared for shipment to Donetsk region from the Ukrainian city of Kharkov.
The Donetsk region remains the scene of heavy fighting between government troops and the forces of the opposition, which refused to recognize the regime change in Kiev and demand federalization.
A Malaysian Airlines aircraft en route from Amsterdam to Malaysia crashed in Eastern Ukraine – not far from the Russian border – on Thursday.
(Read the rest of the story here…)