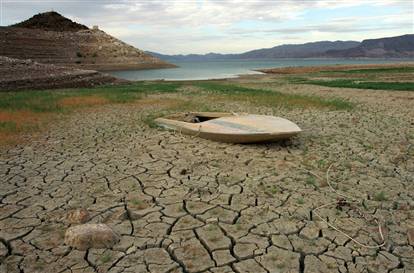 The severe droughts affecting the western United States are approaching apocalyptic proportions as the water level of Lake Mead – America's largest capacity reservoir – has reached the lowest point in its history.
Lake Mead, which was formed when the Hoover Dam was built, supplies water to around 40 million people and is also a crucial agricultural resource in the region. Humans, livestock and crops in Arizona, California, Nevada and even northern Mexico depend on water from Lake Mead (and the Colorado River which feeds it) for power, drinking water and irrigation.
Major metropolitan areas including Las Vegas and Phoenix also rely heavily on Lake Mead water.
(Read the rest of the story here…)