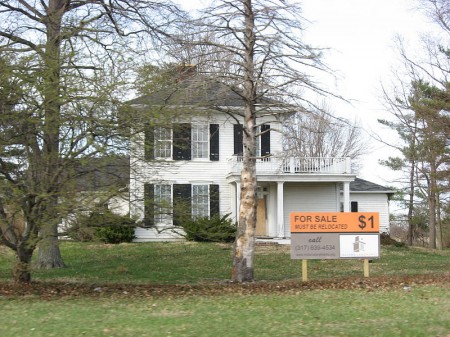 There was much celebration regarding the jump in July housing starts and permits, which literally blew away Wall Street expectations, being the highest since November 2013.
So is this the housing recovery everyone's been waiting for?
Sadly, no, because one glance at the internal numbers reveal
that virtually all of the surge higher was due to a big jump
in multi-family starts.
In other words, building more rental apartments for a
growing population that rents
, and to house multi-generational families with young people in their 20s and 30s financially-forced to live with their parents. The increased housing starts are simply building a future for American renting serfs.
The disturbing and unmistakable trends are:
Home ownership is stagnant.
Americans are renting rather than buying, because they can't afford to buy.
Millions of people are paying more than 50% of their income on rent
Young people, well into their 30s, are living with their parents, because they can't find decent paying jobs that afford them to move out.
An analysis of the situation reveals a bleak situation for housing. First, let's look at the  amount of young people forced into living with their parents. For the 25-34 year old age group, the percentage living with their parents over the past decade has almost doubled. This is no surprise, considering that in July young people ages 25-54 lost 142,000 jobs. No wonder 1 in 4 still lives with their parents.
Record Number of Young Adults Living With Parents
"Real estate tends to be a big plus for an economy when it happens organically with rising incomes, good overall employment prospects, and first time buyers leading the charge," says the
Dr. Housing Bubble Blog
."Builders realize there is pent up demand but not for expensive new homes. New demand is in the form of rentals, where little savings are required and incomes are less scrutinized. Multi-generational households being brought on by adults moving home is something that is very real".
"The data is clear and most of these adults are living at home because they are financially strapped. These people are not in the market for purchasing a Barbie-sized pizza box, let alone venturing out to land a rental. However, should things improve and their incomes stabilize, the first step out will be into a rental. That is usually the normal trajectory.
It is an interesting case to see so many young adults living at home. All the data points to financial struggles. These people aren't planning some creative backdoor arbitrage to leverage into an overpriced home.
No, most have no money for a rental let alone a home purchase. This is a nationwide trend. Yet builders are now realizing people need to live somewhere and living with mom and dad forever is not going to be a viable option for most (especially if you are still in dating mode). Building more rentals likely makes sense given the movement towards a permanent serfdom for many."
If you think rising rental prices are coming because of big surges in income, think again. More Americans, to the tune of 11 million, are increasingly paying over 50% of their income for rent. Rising rental prices are due to increased demand, not that people can afford it. They must afford it, as they need a roof over their heads. The chart below shows that there is a 50% increase in the last decade of those who pay more than half their income on rent:

"Americans are simply spending more of their disposable income on rent and this likely has the consequence of hitting other areas of consumer spending (which we are seeing).
What is clear is that the nation continues down this road of housing feudalism and
rentals are becoming an option for more Americans.
"Even the National Association of Realtors realizes that household formation is critical to a healthy housing market:
"(NAR) More people should mean more housing demand. But that is not always the case. What really matters is household formation. One household can be one person living in a city apartment. One household can also mean a family of six living in a suburban home. Population growth therefore can be accompanied at times by no growth in households if a young adult moves in with a parent(s).
Currently, there are a record number of such cases. Such crowded living arrangements do not create housing demand."
Household formation is what drives housing demand. Historically 1.2 to 1.4 million households were formed each year. Right now the rate is around 500,000 per year,
less than half of the historical norm.
People and families are living together because
they can't afford to get a place of their own.
The population is going up but how does this help if a large part of it is coming from lower income workers?It should come as no surprise that first time buyers have been pummeled in this market:
---
Since 2005, we have added close to 7 million renter households. Home ownership has been virtually stagnant over this decade.  People forget that 7 million Americans lost their home to foreclosure.
"Since 2005, we have added close to 7 million renter households. Homeowner households have been virtually stagnant over this decade (of course you have one-off changes like someone losing their home to foreclosure and someone buying). Yet somehow, people forget that 7 million Americans lost their home to foreclosure since the bubble burst."
With rental prices soaring, it is now likely a higher percentage of young people will live at home, since many are being priced out of rentals, let alone buying a home.
These are all disturbing trends for the housing market. This is what happens when you have a bleak, failing economy, such as we have in America.
Article authored by Carol Serpa. You can find the original story right here.