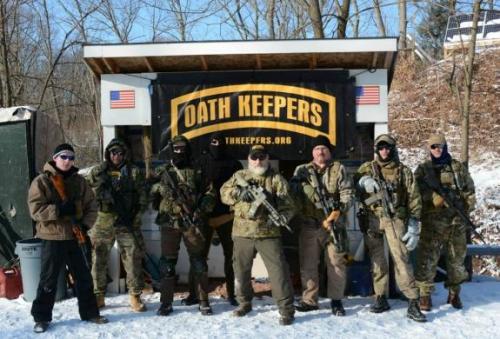 (Zero Hedge) California Democrat Maxine Waters warned supporters on Wednesday of possible "armed protests" by the Oath Keepers organization, which she described as "an anti-government militia" that has conducted armed protests across the country.
The group, founded by Yale Law graduate Stuart Rhodes, bills itself as an association of non-partisan current and former military officers, cops and first responders and notably provided disaster relief to Texas, Louisiana and Puerto Rican hurricane victims. They also have a policy to physically remove any white supremacists from their rallies – but they do like their guns.
On Tuesday, the group issued a "call to action" against Waters, urging members to prepare for as many as several weeks of protests in the Los Angeles area.