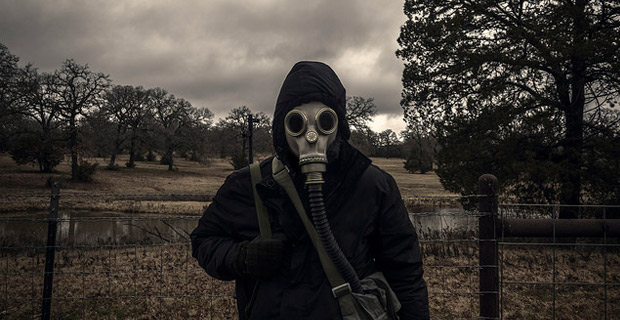 27-year-old Tyler Truitt and his girlfriend have become totally independent of reliance on city utilities, hooking up solar panels and rainwater collectors on their two acre property, but the city of Huntsville, Alabama claims the structure is unsafe because of sanitation issues.
"They came and they condemned our house and told us if we stayed here we'd be arrested for trespassing on our own property, and the reason why is, they said, it was unsafe living conditions because we don't have city utilities hooked up," Truitt told WAFF48.
The city asserts Truitt's property must be connected to the city's treatment facility for the safety of Truitt and his neighbors and to comply with health codes.
"The absence of a connection to a sanitary sewer system (whether a septic system or sanitary sewer outfall line connected, ultimately, to a treatment facility, is not only a health and safety issue for the occupants, it's a health and safety issue for others who may live around him/her," said Kelly Schrimsher, communications director for Huntsville Mayor Tommy Battle. "There are both benefits to be obtained, and compromises to be made, when people choose to live in an urban community."
(Read the rest of the story here…)