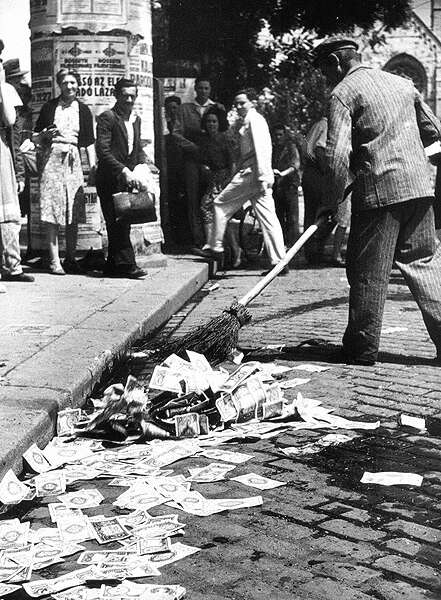 It has been called "Quantitative Easing" instead of money printing to hide the fact from the American people who may not look into what the complex term "Quantitative Easing" means.
If they did, they would realize it is plain old money printing. The money printing scheme is called "QE1, QE2, QE3, QE4… "
The U.S. has printed over 4 Trillion Dollars in the Last 5 Years and calls it QE, for Quantitative Easing. That is government-speak for "printing money".
They don't want to call it  what it is, because of the obviously dangerous precedents history has set.
"The historical culprit generally has been the use of fiat currencies — currencies with no asset backing such as gold — and the resulting massive printing of currency that the issuing authority needed to support its system, when it did not have the ability, otherwise, to raise enough money for its perceived needs, through taxes or other means."
Money Printing Always Leads to Currency Destruction
"The circumstance envisioned ahead is not one of
double- or triple- digit annual inflation,
but more along the lines of
seven- to 10-digit inflation seen in other circumstances
during the last century."