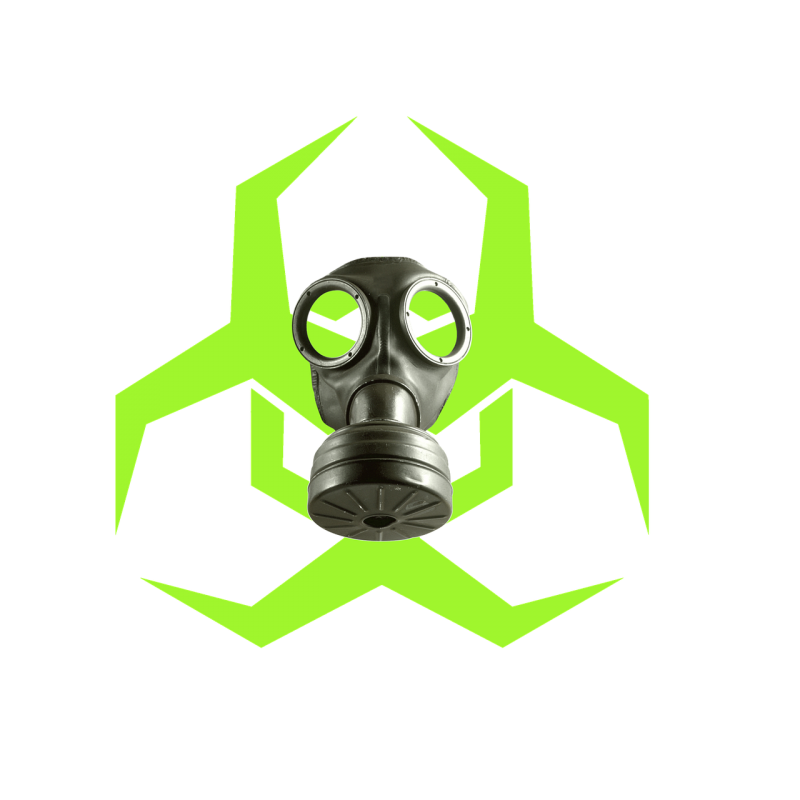 Has the next major global pandemic already started?  Right now, multiple outbreaks are alarming world health authorities.  We all saw the fear that COVID caused, but the diseases that I am going to discuss in this article could potentially create far more panic if they were to start rapidly spreading among humans all over the planet.  Sadly, the global population has been perfectly primed for future pandemics because hundreds of millions of people are now running around with highly compromised immune systems.  As I discuss in my latest book, we have entered a new era of great pestilences, and life is not going to "return to normal" any time soon.
To me, one of the most frightening pestilences that has erupted is the Marburg virus.  Seven confirmed cases in Equatorial Guinea are already dead, and twenty more people that had "links to the confirmed cases" have also dropped dead…
The Marburg outbreak in Equatorial Guinea continues to grow, the World Health Organization said Wednesday, as the global health agency stated that it knows of confirmed cases that the country has not yet reported.

To date Equatorial Guinea has acknowledged nine laboratory-confirmed cases, seven of whom have died. In addition, 20 other people with links to the confirmed cases died without being tested; they are considered probable cases. Throughout this outbreak, which is believed to have begun in early January, the government has been slow to release updates; last week the WHO expressed fears there may be undetected chains of transmission.
It sounds like this outbreak in Equatorial Guinea has escaped all efforts to contain it, and that is really bad news.
Meanwhile, people are also dying of the Marburg virus in Tanzania…
Five people have died and three others are infected with the Marburg virus – a highly infectious, Ebola-like disease – in Tanzania's north-west Kagera region, authorities said earlier this week.

According to the World Health Organization (WHO), around 161 people have been identified as at risk of infection through contact tracing and are currently being monitored.
If you look at a map of Africa, you will see that Equatorial Guinea is on the west coast and Tanzania is on the east coast.
So either these are two unrelated outbreaks going on at the same time, or Marburg is far more widespread in Africa than we are being told.
Will it soon make the jump and start spreading outside of the African continent?
Earlier today, I was stunned to learn that the government of Indonesia is now warning their citizens to "anticipate the Marburg virus"…
The Indonesian Government issued a circular on precautions for Marburg virus disease. Local governments, health service facilities, Port Health Office, health human resources, and related stakeholders are asked to be vigilant against the deadly virus.

A spokesperson for the Health Ministry Mohammad Syahril reminded the government and the public not to be headless about the virus. "We need to maintain early vigilance and anticipate the Marburg virus disease," Syahril said in a statement, on Tuesday, March 28.
Indonesia is on the other side of the planet.
Do they know something that we do not?
We will want to keep a close eye on this story.
At the same time, concern about the bird flu continues to rise.
It has already killed well over 100 million chickens and turkeys globally, and officials are warning that if it starts spreading widely among humans the death toll could be catastrophic…
Under one scenario, officials have modelled that the virus could kill up to 5 per cent of people who get infected.

The scientists said this was in line with SARS outbreak in 2002.

This is, however, much lower than current estimates. Bird flu has an actual case-fatality rate of around 50 per cent in humans.
Hopefully the bird flu will not become a pandemic among humans, but this is another outbreak that we definitely need to watch.
Just this week, Chinese authorities reported a third human case of the H3N8 bird flu in China…
Chinese health authorities have reported a new human case of the H3N8 strain of bird flu – the third known infection since the virus was first detected in humans in China last year.

A 56-year-old woman in Zhongshan, a city in the south of the country, tested positive for the virus after she was exposed to live poultry, the Guangdong Provincial Centre for Disease Control and Prevention said in a statement on Monday.
And last month some human cases of the H5N1 bird flu in Cambodia made headlines all over the world…
On 23 February 2023, the Cambodia International Health Regulations (IHR) National Focal Point (NFP) reported one confirmed case of human infection with avian influenza A (H5N1) virus to WHO. A second case, a family contact of the first case, was reported on 24 February 2023. An outbreak investigation is ongoing including determining the exposure of these two reported cases to the virus.
Maybe this will be nothing, but several big pharmaceutical companies have already been working on a vaccine "just in case"…
Executives at GSK Plc, Moderna Inc and CSL Seqirus disclosed to Reuters they are already developing or are on the cusp of testing human vaccines matching this current strain as a precautionary measure. Likewise, Sanofi stands "ready" to begin production if needed.
I know that I have laid a lot on you in this article.
But before I end this piece, there is one more outbreak that I wanted to mention…
A mystery disease which can cause nosebleeds has killed three people in Burundi.

All of the deaths have occurred in the north eastern part of the African country — close to the borders with Tanzania and Rwanda.

And they reportedly died within 24 hours of their symptoms emerging.
They are telling us that this "mystery disease" in Burundi acts a lot like Ebola or Marburg, but at this point authorities are ruling them both out as the cause.
But if it isn't Ebola or Marburg, what is it?
Hopefully we will get some answers.  I will be monitoring all of these outbreaks, and those that are subscribed to my Substack will receive any updates as soon as I publish them.
Our world is changing.
Once upon a time, major global pandemics were few and far between.
But now we have entered a completely different age, and mad scientists continue to perform very dangerous experiments on extremely deadly bugs in secret labs all over the planet.
As we have seen, it is way too easy for a bug to get loose.
And if the wrong bug gets loose, it could potentially result in hundreds of millions of deaths.
Michael's new book entitled "End Times" is now available in paperback and for the Kindle on Amazon.com, and you can check out his new Substack newsletter right here.
About the Author: My name is Michael and my brand new book entitled "End Times" is now available on Amazon.com.  In addition to my new book I have written six other books that are available on Amazon.com including "7 Year Apocalypse", "Lost Prophecies Of The Future Of America", "The Beginning Of The End", and "Living A Life That Really Matters". (#CommissionsEarned)  When you purchase any of these books you help to support the work that I am doing, and one way that you can really help is by sending copies as gifts to family and friends.  Time is short, and I need help getting these warnings into the hands of as many people as possible.  I have also started a brand new Substack newsletter, and I encourage you to subscribe so that you won't miss any of the latest updates.  I have published thousands of articles on The Economic Collapse Blog, End Of The American Dream and The Most Important News, and the articles that I publish on those sites are republished on dozens of other prominent websites all over the globe.  I always freely and happily allow others to republish my articles on their own websites, but I also ask that they include this "About the Author" section with each article.  The material contained in this article is for general information purposes only, and readers should consult licensed professionals before making any legal, business, financial or health decisions.  I encourage you to follow me on social media on Facebook and Twitter, and any way that you can share these articles with others is definitely a great help.  These are such troubled times, and people need hope.  John 3:16 tells us about the hope that God has given us through Jesus Christ: "For God so loved the world, that he gave his only begotten Son, that whosoever believeth in him should not perish, but have everlasting life."  If you have not already done so, I strongly urge you to invite Jesus Christ to be your Lord and Savior today.