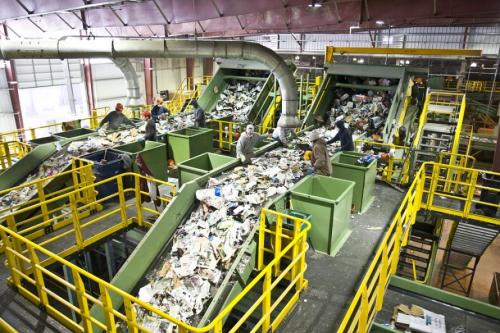 (Zero Hedge) Mountains of trash have been collecting at US recycling facilities shores after China stopped accepting "contaminated" materials from facilities across the country.
Last year, China accounted for over half of the scrap metal purchases exported by the United States, while for decades they have been buying up US recycling by the ship-full after US sorting facilities bale up paper, cardboard or plastics to be crushed and transformed into raw materials for industrial purposes.
Since 1992, China and Hong Kong have taken in approximately 72% of global plastic waste according to a study in the journal Science Advances. Since January, however, Beijing stopped accepting most paper and plastic waste in accordance with new environmental policies.
What they do still accept – cardboard and metal, now has an extremely low contamination threshold of just 0.5% – a level far too low for current US recycling technology to handle.
Making matters worse is that US waste handlers believe that China is on track to close its doors to all recycled materials by 2020, just 17 months from now – an impossibly short deadline.