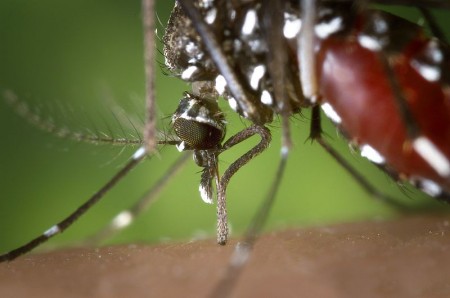 Chikungunya, a mosquito-borne virus that has swept through the Caribbean in recent months, is making gains in the United States, the Centers for Disease Control and Prevention says.
The CDC issued a count this week indicating almost 400 cases have been diagnosed in non-Caribbean areas of the United States this year, all but two of them contracted outside the United States. Another 215 cases were diagnosed in Puerto Rico, where 199 were contracted locally. Florida leads the way among states, with 107 cases, and its two locally contracted cases are the only ones in the continental U.S.
"With the recent outbreaks in the Caribbean and the Pacific, the number of chikungunya cases among travelers visiting or returning to the United States from affected areas will continue to increase," the CDC said.
(Read the rest of the story here…)