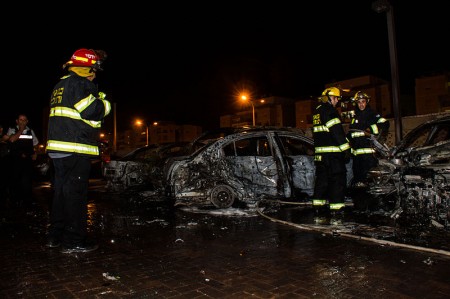 Hamas and Israel blamed one another for the lack of a cease-fire in a conflict that has left more than 1,200 people dead, raising questions about just what it will take to end the fighting in Gaza.
The violence continued Wednesday morning, when Israeli forces shelled the Abu Hussein School in northern Gaza and killed at least 20 people, the Palestinian Health Ministry said.
The Israeli military said they are looking into the incident.
International efforts to broker a deal to end the violence failed again Tuesday, with Hamas rejecting a cease-fire proposal put forward by the Palestinian Authority that called for a 24-hour truce that could be extended to 72 hours. Hamas maintains that any deal must include an end to Israel's blockade of Gaza.
Israeli Prime Minister Benjamin Netanyahu has said any truce must allow for its protection against tunnels used by Palestinian militants in Gaza to make their way into Israel.
(Read the rest of the story here…)