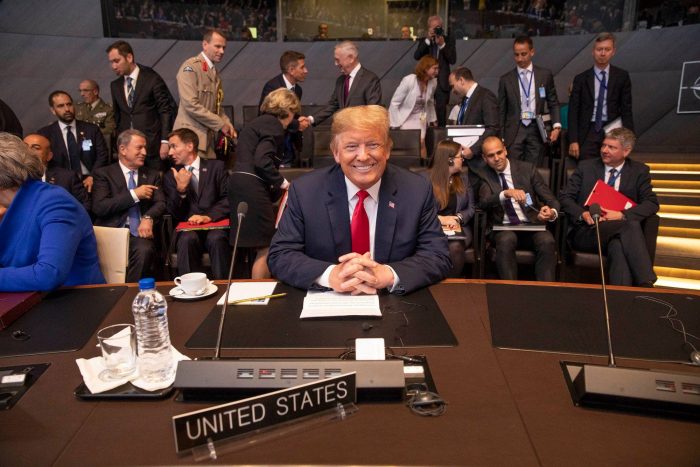 (Zero Hedge) The last day of the NATO leaders' summit has started off just as dramatically as the first one, when Trump accused Germany of being a "captive of Russia" due to Merkel's imports of Russian gas and her unwillingness to scrap the Nord Stream gas pipeline as Trump has demanded.
According to media reports, one day after Trump repeatedly slammed NATO, demanding that the alliance must "pay 2% of GDP IMMEDIATELY"…
What good is NATO if Germany is paying Russia billions of dollars for gas and energy? Why are there only 5 out of 29 countries that have met their commitment? The U.S. is paying for Europe's protection, then loses billions on Trade. Must pay 2% of GDP IMMEDIATELY, not by 2025.

— Donald J. Trump (@realDonaldTrump) July 11, 2018
… while also setting a new target of 4% which should also be hit, German dpa news agency reported that President Trump had threatened to pull the U.S. out of NATO if its allies do not "immediately" increase defense spending.
This appears to have had an immediate effect, because just minutes later, in what Bloomberg dubbed an "unexpected twist", NATO leaders held an unscheduled meeting to discuss the alliance budget this morning.