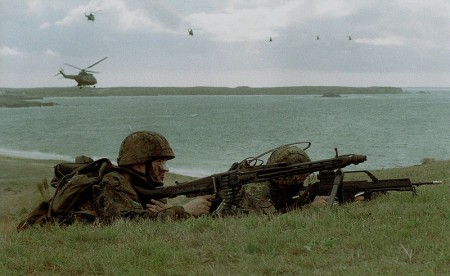 NATO is reportedly working towards the creation of an expeditionary force composed of 10,000 troops from seven different member states as a result of escalating tensions with Russia over the conflict in Ukraine.
According to the Financial Times, the force's creation will be spearheaded by Britain and involve contributions from Denmark, Latvia, Estonia, Lithuania, Norway, and the Netherlands. Canada is also interested in joining the group, but it's not known what its final decision will be.
Although no formal announcement has been made, British Prime Minister David Cameron is expected to declare its formation at the upcoming NATO summit in Wales on September 4th.
Many specifics have yet to be worked out or announced, but planners are reportedly implementing ways to increase the number of soldiers involved even more if necessary. Air and naval units will be integrated into the group, as well as ground troops led by British commanders.
(Read the rest of the story here…)