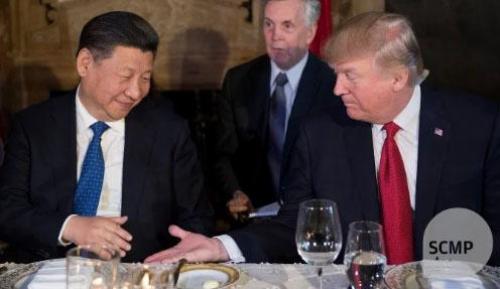 (Zero Hedge) High-level trade negotiations between Beijing and Washington have "ground to a halt" following Trump's dramatic escalation proposing an additional $200 billion in tariffs on Chinese goods, Bloomberg reports.
After three rounds of formal negotiations led by Commerce Secretary Wilbur Ross and Treasury Secretary Steven Mnuchin, communications between senior members of the Trump and Xi administrations have collapsed – with no immediate plans to restart formal talks.
The diplomatic impasse makes it unlikely the two countries will stand down anytime soon from an intensifying trade war that is roiling financial markets and threatening the broadest global upswing in years. The Trump administration on Tuesday released a proposed list of an additional $200 billion in Chinese goods to be hit with tariffs. China's Commerce Ministry said the tariffs, which cover everything from refrigerators to handbags, are "totally unacceptable." –Bloomberg
And while the two countries have continued to engage in informal dialogue among lower-level bureaucrats, Washington and Beijing have around seven weeks to strike a deal or risk a trade war that would be incredibly disruptive to corporate supply chains – stoking fears over increased prices for consumers.