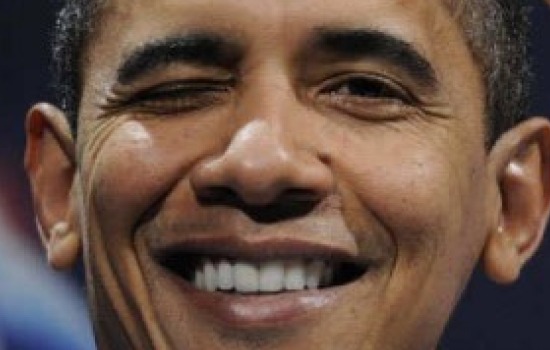 Thursday evening will mark a momentous announcement from President Obama concerning his hugely controversial executive order to "shield" and otherwise legalize millions of 'undocumented' illegal immigrants living in the United States.
But is this tide turning presidential address scheduled to be carried live on TV for all the country to witness?
No. It seems that the big four networks – ABC, NBC, CBS and Fox – have all opted out of broadcasting the 15 minute speech, instead airing their November sweeps shows as scheduled in hopes of maximizing viewer ratings:
The administration announced today that POTUS will be speaking live from the White House at 8 PM ET on Thursday. ABC has the fall finale for Grey's Anatomy on at that time while CBS has ratings powerhouse  The Big Bang Theory, NBC has reality show The Biggest Loser and Fox has Bones. As of right now, three of those networks will not see any changes in their November sweep schedules due to the speech.

While Obama's speech will be seen on their cable news siblings, Fox and NBC  are not carrying it live on their broadcast networks tomorrow night.
Out of sight, out of mind?
Moreover, according to Deadline.com, the White House never asked the networks to carry the address:
The broadcast networks were not asked for time by the administration, sources tell me.
Wow! Sounds more like a blackout than a snub.
(Read the rest of the story here…)