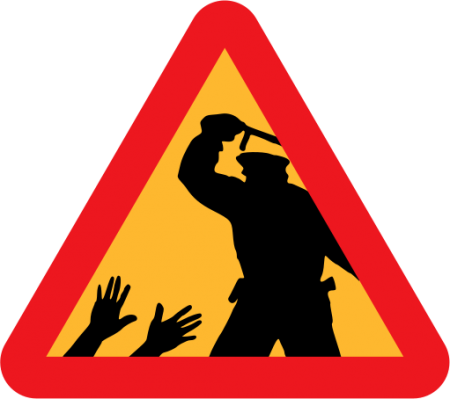 A New Jersey man who video recorded a mob of cops beating a woman on the Fourth of July was attacked and beaten himself by those same cops, only for another citizen to video record that arrest.
Trenton police managed to delete the footage from the first camera – as they've done in the past with other citizens –  but didn't manage to delete the footage from the second camera.
But only because they were too busy beating the first man to even notice he was recording.
It was the typical textbook cop beatdown we've come to expect from the Blue Mafia with one cop yelling "stop resisting" to a non-resisting citizen crying out in pain as another cop sics a dog on him and another cop kicks him in the face.
(Read the rest of the story here…)