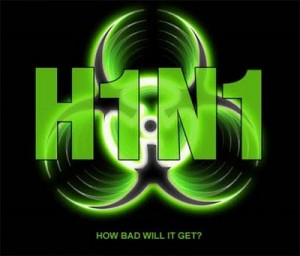 The most important news for Thursday, October 1st, 2009…..
Four medical studies out of Canada have shown that getting the seasonal flu shot significantly increases your chance of getting the H1N1 swine flu.   Another stunning study earlier this year found that children who had received the seasonal flu vaccine had an overall rate of hospitalization that was three times higher than children who had not received the vaccine.
The U.S. and NATO commander in Afghanistan is seeking an additional 40,000 U.S. troops for the ongoing war there.
Do you think that you know what is in the vaccines that you take?  Perhaps you will change your mind after reading this.
Unwilling to wait for Congress to act and in an apparent attempt to further wreck the American economy, the Obama administration has announced that it is moving forward aggressively with new rules to regulate carbon emissions from hundreds of American power plants and industrial facilities.
It appears as though something of a trend has started – a demonstrator in Turkey has thrown a shoe at the head of the International Monetary Fund.
China's air force deployed a "magic-like" range of chemicals and technology to clear the city of Beijing's smoggy air for a massive parade celebrating the 60th anniversary of Communist China.
The EU is welcoming a move by the United States towards global government of the Internet.
The FBI has turned its focus to watching for "homegrown" American terrorists.
Facing a midnight deadline, the U.S. Senate approved an emergency one-month extension of current funding levels for the federal government on Wednesday.
Marauding bands of fanatics have "crucified" seven Christians during a series of raids on villages in Sudan, with one man tied to a tree and severely mutilated while six other victims were nailed to pieces of wood and killed.
How sick has society become?  Wednesday was the first organized observance of Blasphemy Day.
Obama's new "safe schools czar", Kevin Jennings, was teaching high school in 1988 when a 15 year old gay student confessed having a sexual relationship with a much older adult man. Rather than reporting it to authorities, Jennings told the boy, "I hope you knew to use a condom."
Do you think human slavery is a thing of the past?  A new film is exposing the truth about the 27 million slaves that exist in the world today.
Higher education?  A Duke University official has been arrested and charged with offering his adopted 5 year old son for sex.
According to the latest statistics, drugs now kill more people than auto accidents do in 16 states. 
An African village is in shock after the birth of a bizarre creature said to have the combined features of a man and a goat.
A 7-year-old South Florida girl is recovering from serious injuries after a 6-foot iguana bit her foot and tore away tendons.
Lastly, one YouTube video is bemoaning the fact that overpaid celebrities just do not have a large enough voice in the debate over healthcare reform.