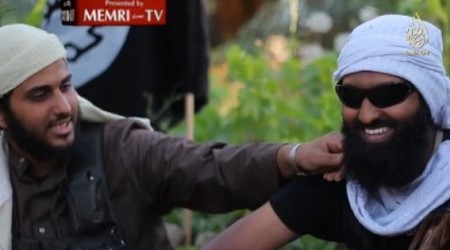 The Islamic State terrorist group has seen an uptick in recruits following president Obama's address last week, when he indicated that airstrikes to combat the extremists would be expanded from Iraq to Syria.
The intelligence comes via The Syrian Observatory for Human Rights, an independent group monitoring all aspects of the conflict within the country.
The group indicated that 162 people had attended two separate training camps set up by ISIS in Aleppo province in the last week alone.
Among the recruits, according to the Observatory, were four Australian nationals, as well as 15 non-Syrian Arabs who entered the country across the Turkish border. The remaining new recruits are Syrians, and most former fighters with the Syrian al Qaeda affiliate The Nusra Front, which has been going up against ISIS in a battle for regional supremacy.
As was widely reported last week, ISIS militants and so called 'moderate' Syrian rebels signed a non-aggression pact. In addition, Al Qaeda in the Arabian Peninsula and al Qaeda in the Islamic Maghreb have set about a campaign to unite the rival militant groups in Iraq and Syria against the U.S.-led alliance and Shi-ite fighters.
According to Rami Abdulrahman, the head of the Observatory, ISIS now has more than 50,000 fighters in Syria alone. That figure is double the estimate of Western intelligence agencies which have pitched the number of fighters at 20,000 to 30,000 in BOTH Syria and Iraq combined.
(Read the rest of the story here…)