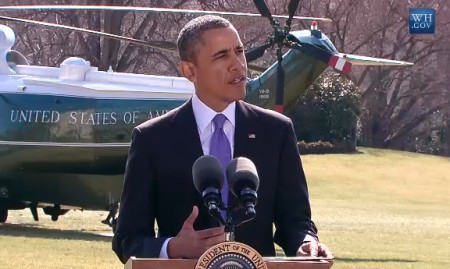 The U.S. is not returning combat troops to Iraq, President Barack Obama insisted again Wednesday, despite the suggestion by his top general that option is something the Pentagon could consider.
Speaking at U.S. Central Command in Florida, Obama said again that U.S. troops "do not and will not have a combat mission" in Iraq against the Islamic State in Iraq and Syria.
"After a decade of massive ground deployments, it is more effective to use our unique capabilities in support of partners on the ground so they can secure their own countries' futures," he said. "And that's the only solution that will succeed over the long term."
"As your commander in chief, I will not commit you and the rest of our armed forces to fighting another ground war in Iraq," Obama told troops at MacDill Air Force Base in Tampa. Rather, the U.S. forces will support Iraqi forces on the ground as the Iraqis fight ISIS, he said.
(Read the rest of the story here…)