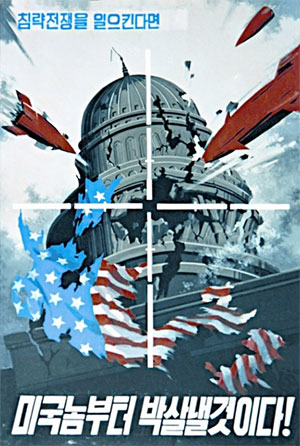 North Korea recently conducted a test of an ejection launcher that U.S. intelligence agencies assess is part of Pyongyang's recently discovered submarine-launched ballistic missile program.
The test simulated the initial stage of boosting a missile out of a submarine launch tube and is a sign that the rogue state is moving ahead with plans for underwater missile strike capabilities for a future nuclear-tipped missile, said defense officials.
U.S. intelligence agencies observed the land-based test of the ejection launcher in late October at a facility known to be a key development center for the communist state's submarine-launched ballistic missile (SLBM) program, according to two officials with access to intelligence reports.
The launcher also could be used by North Korea to launch ballistic or cruise missiles from the deck of a freighter or other kinds of surface vessels.
(Read the rest of the story here…)