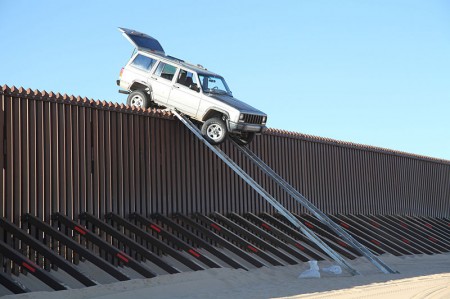 A Homeland Security initiative to put fencing along the U.S.-Mexico border could discriminate against minorities, according to an Obama-appointed federal judge who's ruled that the congressionally-approved project may have a "disparate impact on lower-income minority communities."
This of course means that protecting the porous—and increasingly violent—southern border is politically incorrect. At least that's what the public college professor at the center of the case is working to prove and this month she got help from a sympathetic federal judge. Denise Gilman, a clinical professor at the taxpayer-funded University of Texas-Austin, is researching the "human rights impact" of erecting a barrier to protect the U.S. from terrorists, illegal immigrants, drug traffickers and other serious threats.
A 2006 federal law orders the construction of fencing or a wall along the most vulnerable portions of the nearly 2,000-mile southern border. This includes reinforced fencing along 700 miles of the southwest border with the Department of Homeland Security (DHS) determining the exact spots. Professor Gilman wants the identities of the landowners in the planned construction site to shed light on the impact the fencing will have on indigenous, minority and low-income communities.
(Read the rest of the story here…)