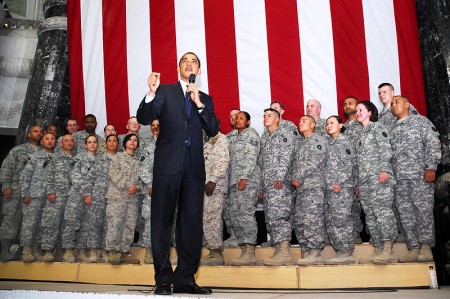 The U.S. is sending another 300 troops to Iraq to beef up security at the U.S. Embassy and elsewhere in the Baghdad area to protect U.S. citizens and property, officials said Monday.
The new injection of manpower brings the total number of U.S. personnel sent to Iraq to deal with the recent crisis to approximately 800.
The State Department, meanwhile, announced that it was temporarily moving an unspecified "small number" of embassy staff in Baghdad to U.S. consulates in the northern city of Irbil and the southern city of Basra. This is in addition to some embassy staff who were moved out of Baghdad earlier this month.
(Read the rest of the story here…)