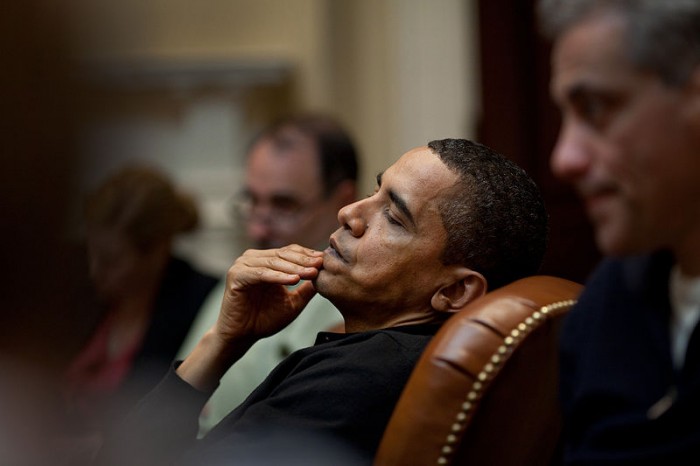 During an interview Friday with ESPN's popular radio show "The Herd with Colin Cowherd," the president said that most of his mornings started with the Worldwide Leader in Sports.
"I spend most of my time watching ESPN in the morning," President Obama said. "I get so much politics I don't want to be inundated with a bunch of chatter about politics during the day."
The president explained that watching ESPN's "Sportscenter" while working out in the morning gave him a pretty good sense of the sports world because he doesn't really have time to sit down and watch entire games.
(Read the rest of the story here…)