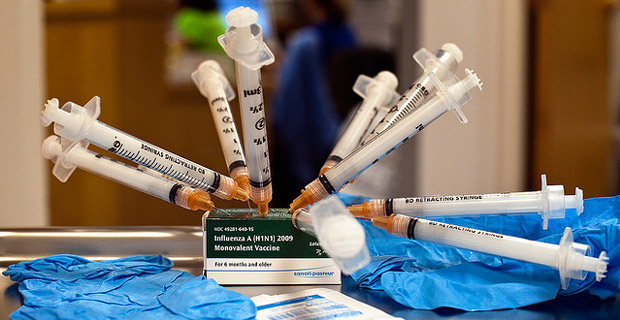 A 10-year-old girl in Florida has been paralyzed for almost a year with a rare inflammation of the brain and her family is blaming a flu vaccine.
According to Carla Grivna, her daughter Marysue was living a perfectly healthy and happy life until last year.
'She (used to) love school, she was running, playing, singing in the church choir,' Grivna told WTSP.
Last November, Grivna took Marysue for her seasonal flu shot. She was healthy for the next couple of days, playing freeze tag with friends a few days before Thanksgiving.
(Read the rest of the story here…)