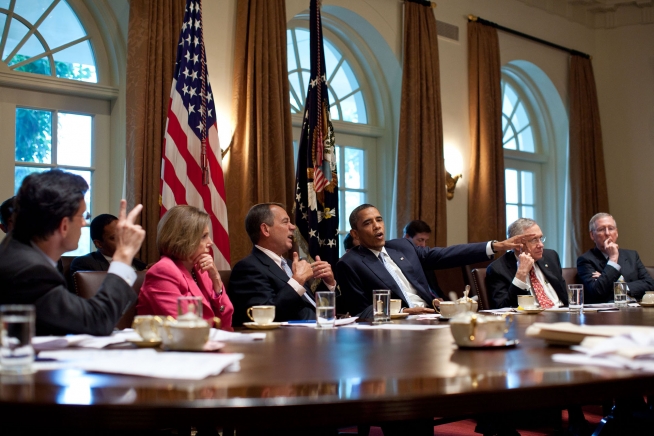 About two-thirds — 65 percent — still say it's broken, but that's down from a high of 71 percent in December 2013. Some 58 percent of voters felt that way in December 2010, the first time the question was asked.
The new poll, released Thursday, shows 29 percent say the government is working "just okay." Only five percent of voters describe it as working "pretty well."
The improved ratings come from across the political spectrum, as the number saying Washington is busted is down among Democrats (-6 points), Republicans (-7) and independents (-8).
Still, over half of Democrats feel the government's broken (53 percent), as do most independents (70 percent) and Republicans (74 percent).
(Read the rest of the story here…)