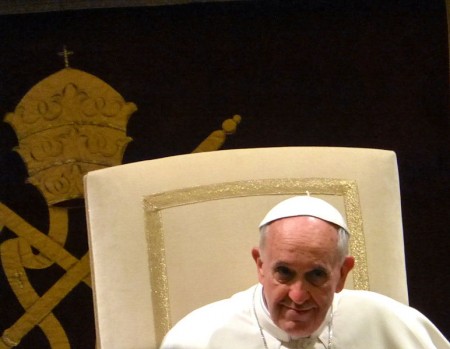 Israeli President Shimon Peres and Palestinian Authority President Mahmoud Abbas will join Pope Francis in a prayer for peace at the Vatican.
The prayer will take place on June 8, Vatican spokesman Father Federico Lombardi confirmed Thursday, according to Vatican Radio.
The pope made the invitation following the celebration of Mass in Manger Square in Bethlehem during his visit last week to the Palestinian West Bank city. A rabbi and a Muslim imam will be present at the service, the pope reportedly said.
In his invitation, the pope said, "I offer my home in the Vatican as a place for this encounter of prayer. … All of us want peace. Many people build it day by day through small gestures and acts; many of them are suffering, yet patiently persevere in their efforts to be peacemakers."
(Read the rest of the story here…)