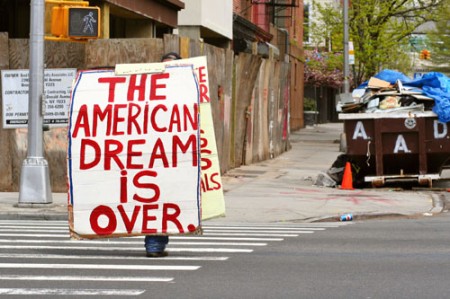 An analysis by USA TODAY shows that living the American dream would cost the average family of four about $130,000 a year. Only 16 million U.S. households — around 1 in 8 — earned that much in 2013, according to the U.S. Census Bureau.
In an interview, co-author Thomas Hirschl, a professor at Cornell University, stressed that for the dozens of people they surveyed and interviewed, the American dream was not about becoming one of the 1%.
"It's not about getting rich and making a lot of money. It's about security," he said. It's also as much about hope for the next generation as it is about the success of this one. "They want to feel that their children are going to have a better life than they do," said Hirschl.
(Read the rest of the story here…)