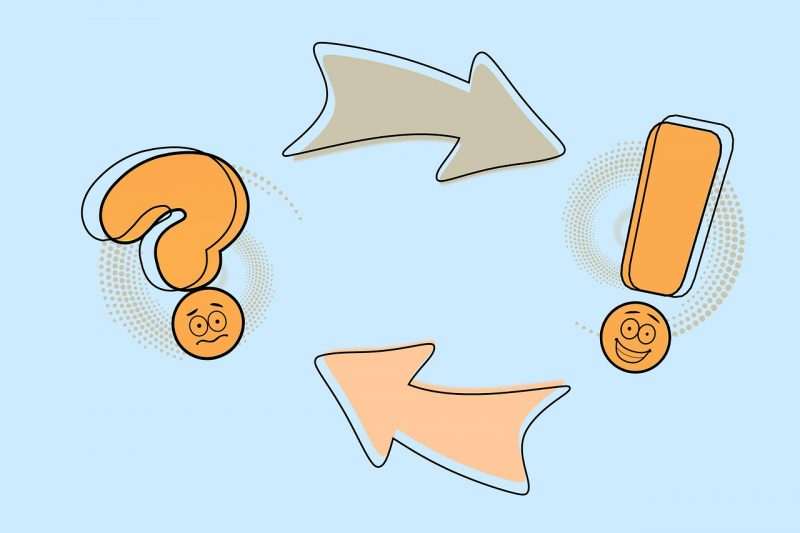 Don't listen to the load of malarkey that Joe Biden is trying to sell you.  We are being told that it won't cost taxpayers a single dime to bail out the second and third largest bank failures in the history of the United States.  Every single depositor is going to get all of their money back, and plenty of liquidity will be made available to other banks that may be on the verge of failing.  All of this is going to cost billions and billions of dollars, but somehow we get a free pass.  In fact, during his public remarks on Monday, Joe Biden explicitly pledged that "no losses will be borne by the taxpayers"…
"No losses will be borne by the taxpayers," Biden stressed Monday. "I'm going to repeat that — no losses will be borne by the taxpayers. Instead the money will come from the fees that banks pay into the Deposit Insurance Fund."
Unfortunately, that is not exactly true.
In his most recent article, Wolf Richter explained that initially the Federal Reserve "will print the needed funds to cover the deposits and give it to the FDIC"…
The Fed will pay for it at first. The Fed will print the needed funds to cover the deposits and give it to the FDIC (and the proceeds from asset sales will chip in to cover the losses). "No losses associated with the resolution of Silicon Valley Bank will be borne by the taxpayer."

Later, the FDIC will charge other banks for those losses it incurred from bailing out uninsured depositors. And maybe the Fed will eventually get is money back from the FDIC? The statement said: "Any losses to the Deposit Insurance Fund to support uninsured depositors will be recovered by a special assessment on banks, as required by law."
When the Federal Reserve creates money out of thin air, it creates inflation.
And as Peter Schiff has noted, the end result will be that "everyone will pay higher prices"…
According to @POTUS the government bank #bailout won't cost taxpayers any money. That's a lie. While it's true that no one's taxes will be raised to pay for it, the #Fed will print lots of money to cover the cost. That's #inflation and everyone will pay higher prices as a result.

— Peter Schiff (@PeterSchiff) March 13, 2023
But that is not the only way that you will be paying for this mess.
When the FDIC eventually charges banks higher fees to recover the costs of these bailouts, the banks will ultimately pass those costs along to you.
So no, these bailouts are not free.
And what we have experienced so far is just the beginning.
More banks will fail, and approximately 7 trillion dollars worth of deposits in U.S. banks are currently uninsured…
According to analysts at JPMorgan, uninsured deposit levels at the country's biggest banks average around 43%, but that figure can top 60% for some regional institutions — a risk when lenders topple.

That potential risk is considerable: Overall, roughly $7 trillion of deposits in U.S. banks is uninsured — 43% of total domestic deposits, the bank noted.
As I discussed yesterday, the Federal Reserve is now implicitly guaranteeing all of those uninsured deposits.
Of course it was the Fed that created the conditions for this crisis in the first place.
Fed officials pushed interest rates all the way to the floor for years and flooded the system with giant mountains of money.
When inflation inevitably got out of control the Fed suddenly reversed course and started hiking rates very aggressively, and this has created a huge train wreck…
"When you suppress the cost of capital for longer and longer and longer periods of time, you enable, you incentivize bad behavior," The Bear Traps Report founder Larry McDonald said on "Mornings with Maria" Monday.

"And what I saw inside of Lehman and what we just learned over the weekend as to the way this bank was managing itself," the expert continued, "it's just bloodcurdling irresponsibility and the Fed enabled it. And then when they juiced rates up higher, they're essentially just blowing up these bad actors."
It certainly didn't help that many of the people running these banks are not exactly good at their jobs.
For example, Silicon Valley Bank CEO Greg Becker did the exact opposite of what should be done when a major bank gets into serious trouble…
One Silicon Valley Bank employee, who requested anonymity to speak candidly, was dumbfounded by how Becker publicly acknowledged the extent of the bank's financial troubles before privately lining up the necessary financial support to ride out the storm.

This set the stage for the panic that ensued as customers scrambled to pull their money.
And it appears that many executives at the bank were extremely focused on promoting "woke" causes when they should have been focusing on running a profitable business…
The now-failed bank had an A rating for its Environmental, Social and Governance policies according to the MSCI index after creating its own initiatives to 'advance inclusion and opportunity in the innovation economy' and investing in clean energy solutions over the past few years.

It even announced that it would invest a whopping $5 billion by 2027 to support sustainability efforts, while its European offices held a monthlong Pride celebration and promoted 'safe spaces.'
The bank actually had no chief risk officer for nine months, and another key executive that was supposed to be managing risk actually spent much of her time promoting LGBTQ initiatives…
Meanwhile, Jay Ersapah, who acts as Head of Risk for the bank in Europe, Africa and the Middle East and who describes herself as a 'queer person of color from a working-class background' – organized a host of LGBTQ initiatives including a month-long Pride campaign and implemented 'safe space' catch-ups for staff.

In a corporate video published just nine months ago, she said she 'could not be prouder' to work for SVB serving 'underrepresented entrepreneurs.'
At this point, we are finding out that there were plenty of red flags at Silicon Valley Bank for a long time.
But less than a month before it collapsed, Forbes rated SVB as one of the best banks in America…
Forbes boasted Silicon Valley Bank as one of "America's Best Banks" less than a month before the bank collapsed.

The publication released a list of America's Best Banks on Feb. 14, which included SVB at number 20.
Sadly, Silicon Valley Bank is not a unique case.
The truth is that our entire financial system is a giant Ponzi scheme built on an endless web of fraud, corruption and empty promises.
And it is only a matter of time before the whole stinking mess comes crashing down all round us.
What we have witnessed so far is just the tip of the iceberg.
Much worse is coming.
This TikTok is actually an incredible summary pic.twitter.com/4gL8SmUCRu

— Elai (@elaifresh) March 11, 2023
***It is finally here! Michael's new book entitled "End Times" is now available in paperback and for the Kindle on Amazon.***
About the Author: My name is Michael and my brand new book entitled "End Times" is now available on Amazon.com.  In addition to my new book I have written six other books that are available on Amazon.com including "7 Year Apocalypse", "Lost Prophecies Of The Future Of America", "The Beginning Of The End", and "Living A Life That Really Matters". (#CommissionsEarned)  When you purchase any of these books you help to support the work that I am doing, and one way that you can really help is by sending copies as gifts to family and friends.  Time is short, and I need help getting these warnings into the hands of as many people as possible.  I have published thousands of articles on The Economic Collapse Blog, End Of The American Dream and The Most Important News, and the articles that I publish on those sites are republished on dozens of other prominent websites all over the globe.  I always freely and happily allow others to republish my articles on their own websites, but I also ask that they include this "About the Author" section with each article.  The material contained in this article is for general information purposes only, and readers should consult licensed professionals before making any legal, business, financial or health decisions.  I encourage you to follow me on social media on Facebook and Twitter, and any way that you can share these articles with others is definitely a great help.  These are such troubled times, and people need hope.  John 3:16 tells us about the hope that God has given us through Jesus Christ: "For God so loved the world, that he gave his only begotten Son, that whosoever believeth in him should not perish, but have everlasting life."  If you have not already done so, I strongly urge you to invite Jesus Christ to be your Lord and Savior today.