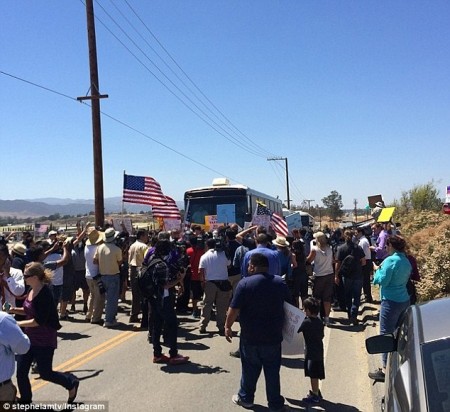 A crowd of 300 angry protestors forced three buses carrying 140 undocumented migrant children and their parents to turn around in Murrieta, California, on Tuesday after they blocked the road.
The dramatic confrontation between the flag waving protestors and the Homeland Security buses came one day after Mayor Alan Long urged residents to resist the federal government's plan to transfer the Central American migrants to California to ease overcrowding of facilities along the Texas-Mexico border.
Holding up banners that said 'Return to Sender' and suggesting the children should be sent to the White House instead, the irate protestors succeeded when the buses turned around and headed to a customs and border facility in San Diego – within sight of Mexico.
(Read the rest of the story here…)