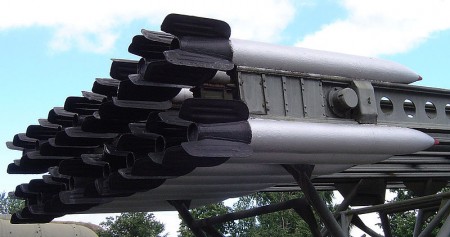 Terrorists operating out of southern Lebanon looked to join the Hamas bombardment of the Jewish state early Friday morning by firing two Katyusha missiles at the northern Israel town of Metulla.
Military officials believe the rockets were fired by a small Palestinian group that identifies with Hamas, and that the attack does not, yet, represent a widening of the Gaza war by the Lebanese terrorist militia Hezbollah.
Meanwhile, two Israeli soldiers were wounded, one seriously, by mortar shells fired from Gaza on Thursday evening. Another three people suffered injuries, one in serious condition, when a missile from Gaza struck a gas station in the southern port city of Ashdod on Friday morning.
(Read the rest of the story here…)