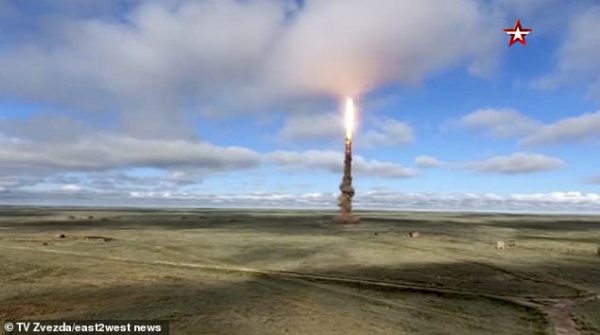 (Daily Mail) Russia has conducted a 'successful' military test of its state-of-the-art new interceptor missile intended to neutralise incoming Western attacks.
The Kremlin declined to name the rocket system shown on video blasting off from Sary-Shagan, an anti-ballistic training range in Kazakhstan.
But it is believed to be the deadly PRS-1M hypersonic interceptor missile, crucial to protecting Moscow and other strategic sites in the region from potential incoming NATO or other enemy missiles.