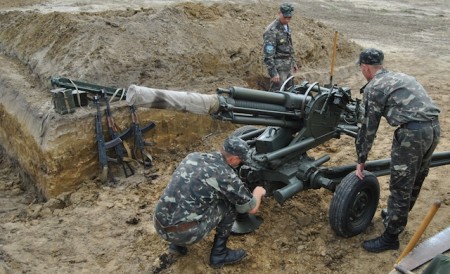 Russia threatened Ukraine on Sunday with "irreversible consequences" after a Russian man was killed by a shell fired across the border, while Kiev said Ukrainian warplanes struck again at separatist positions in the east of the country, inflicting big losses.
Although both sides have reported cross-border shootings in the past, it appears to be the first time Moscow has reported fatalities on its side of the border in the three-month conflict which has killed hundreds of people in Ukraine.
Kiev called the accusation its forces had fired across the border "total nonsense" and suggested the attack could have been the work of rebels trying to provoke Moscow to intervene on their behalf. The rebels denied they were responsible.
(Read the rest of the story here…)