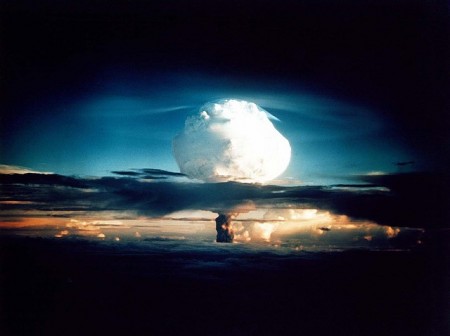 A Russian general has called for Russia to revamp its military doctrine, last updated in 2010, to clearly identify the U.S. and its NATO allies as Moscow's enemy number one and spell out the conditions under which Russia would launch a preemptive nuclear strike against the 28-member military alliance, Interfax reported Wednesday.
Russia's military doctrine, a strategy document through which the government interprets military threats and crafts possible responses, is being revised in light of threats connected to the Arab Spring, the Syrian civil war and the conflict in Ukraine, the deputy chief of the Kremlin's security council told RIA Novosti on Tuesday.
But within the Defense Ministry there are voices calling for different priorities.
"First and foremost, the likely enemy of Russia should be clearly identified in this strategic document, something absent from the 2010 military doctrine. In my view, our primary enemy is the U.S. and the North Atlantic bloc," General Yury Yakubov, a senior Defense Ministry official, was quoted as saying by Interfax.
(Read the rest of the story here…)