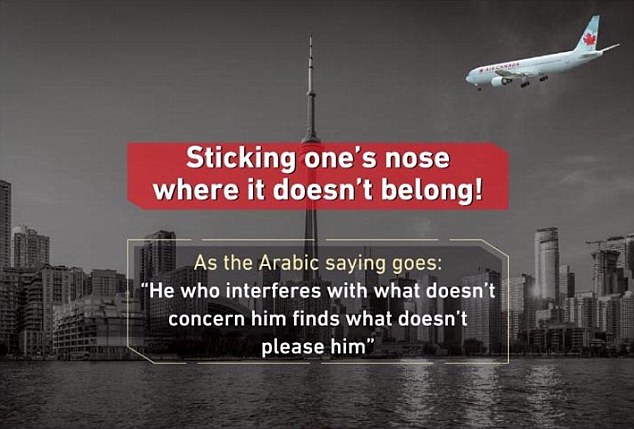 (Daily Mail) Saudi Arabia appeared to threaten a 9/11-style attack on Canada today after posting an image to Twitter that showed a passenger plane flying towards the CN Tower in Toronto.
The inflammatory photo was captioned: 'As the Arabic saying goes: 'He who interferes with what doesn't concern him finds what doesn't please him'.
The Saudi government-linked Twitter account, which has 354,000 followers, placed another caption over the tower reading: 'Sticking one's nose where it doesn't belong'.