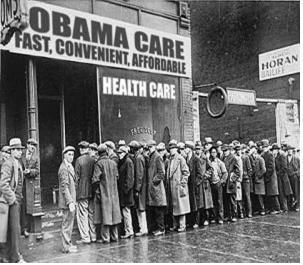 Despite telling MSNBC that his comments were "off the cuff," a second video has emerged of Obamacare architect Jonathan Gruber saying the law was passed because Americans were "too stupid" to understand it.
During an appearance on Ronan Farrow Daily, Gruber tried to explain away his initial comments by claiming he was speaking "off the cuff" when he said that a "lack of transparency" was crucial in fooling 'stupid Americans' during the effort to pass Obamacare.
"I spoke inappropriately and I regret having made those comments," said Gruber.
However, another video has emerged from a previous event which illustrates how the MIT professor's characterization of Americans as "stupid" was a common theme during his public appearances last year.
The clip is from remarks made by Gruber during a lecture at Washington University in St. Louis on October 4, 2013.
(Read the rest of the story here…)