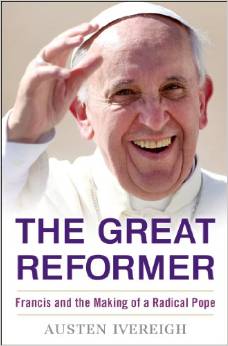 Was there a secret plot to elect Cardinal Jorge Mario Bergoglio at the papal conclave last year?
Did Bergoglio — who became Pope Francis at that conclave — give the go-ahead to such a plan?
And does that campaign call his election, and his papacy, into question?
Such questions might sound like plot twists to a new Vatican thriller by Dan Brown, but they are actually the latest talking points promoted by some Catholic conservatives upset with the direction that Francis is leading the church.
The furor stems from a behind-the-scenes account of the March 2013 conclave, presented in a new book about Francis titled "The Great Reformer: Francis and the Making of a Radical Pope."
(Read the rest of the story here…)