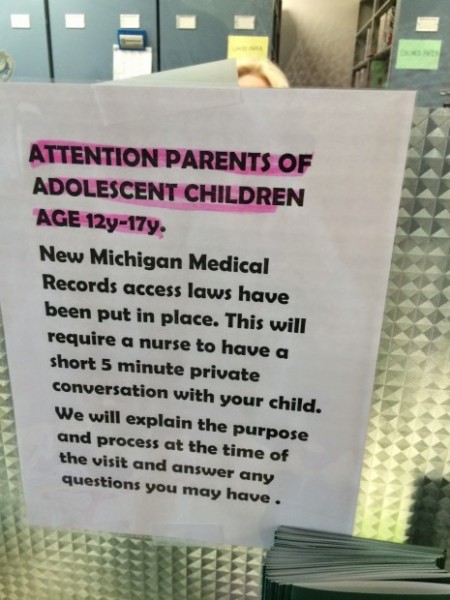 Do the government and its ancillaries have ownership over your child?
Do they have the power to detain and question a child without parental permission?
Apparently they think they do according to a new Michigan medical records access law which reportedly requires doctors to have a private conversation with minors when their parents bring them in for medical care.
This is the notice Christy Duffy saw posted at her physician's office when she brought her 17-year old daughter in for a minor foot injury.
(Read the rest of the story here…)