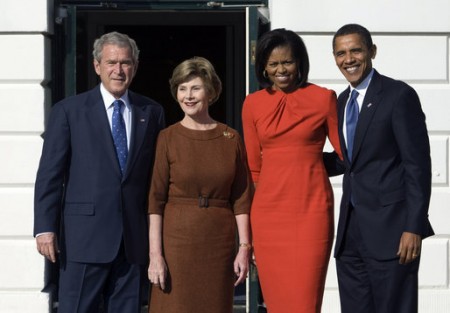 A new survey suggests President Obama is just as unpopular as former President George W. Bush.
Just over half of those polled, 51 percent, have an unfavorable view of Obama, and 51 percent currently feel the same about Bush, according to a CNN/ORC International poll released Thursday.
Forty-seven percent of the public has a favorable rating of Obama, which CNN said is a new low for him, and roughly identical to Bush's favorable rating of 46 percent.
(Read the rest of the story here…)