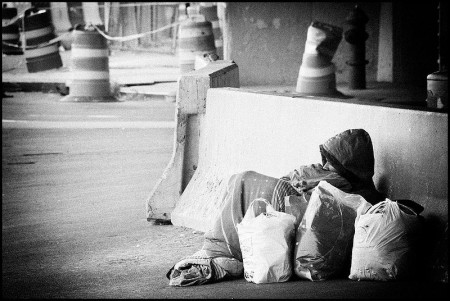 A recent report from the Department of Health and Human Services suggests that we may have already reached the tipping point and that things are only going to get worse going forward.
According to the HHS, nearly half of all Americans are now dependent on some form of government benefit just to put food on the table. And of our population of 310 million, nearly one in four receive welfare benefits.
That's over 70 million people who, if the government safety nets broke down due to lack of funding or a monetary crisis, would be starving on our streets right now.
The sheer magnitude of the numbers is shocking. What's worse is that they are indicative of a continuing down-trend that won't be improving any time soon.
According to the 2014 version of a report that the Department of Health and Human Services is required by law to issue annually, the percentage of Americans on welfare in 2011 was the highest yet calculated. The data for 2011 is the most recent in the report.

…

By this measure, according to the report, 23.1 percent of Americans were recipients of welfare in 2011. Since 1993, the earliest year covered by the report, that is the highest percentage of Americans reported to be receiving welfare.

A startling 38 percent of all children 5 and under in the United States were welfare recipients in 2011, according to the report.

…

When recipients of non-means-tested government programs (such as Social Security, Medicare, unemployment, and veterans benefits) were added to those receiving benefits from means-tested programs, the total number receiving benefits in the fourth quarter of 2011 was 151,014,000, according to the Census Bureau. That equaled 49.2 percent of the total population.
Of critical importance is that this particular report looks only at 2011. Since then we've seen even more people taken out of the labor force. Moreover, we've seen prices for all consumer goods rise during that time frame and incomes either stagnate or drop to inflation adjusted levels not seen since the 1960′s.
Thus, in all likelihood, we are well over the 50% mark. This means that without government assistance that may include social security, welfare, unemployment or other social services, at least one in two Americans would not be able to pay their rent, buy food, or keep their utilities turned on.
(Read the rest of the story here…)