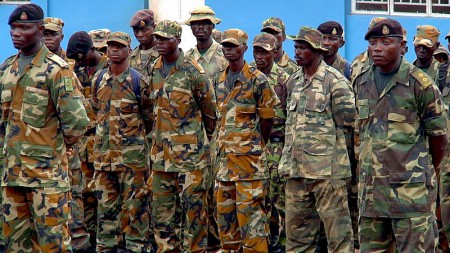 The army blockaded rural areas hit by the deadly Ebola virus in Sierra Leone on Thursday, a senior officer said, after neighboring Liberia declared a state of emergency to tackle the worst outbreak of the disease, which has killed 932 people.
Worried Liberians queued at banks and stocked up on food in markets in the ramshackle capital Monrovia while others took buses to unaffected parts of the West African country after President Ellen Johnson Sirleaf announced the powers lasting for 90 days late on Wednesday.
The state of emergency allows Liberia's government to curtail civil rights and to deploy troops and police to impose quarantines on badly affected communities to try to contain an epidemic that has struck four west African nations.
"Everyone is afraid this morning," civil servant Cephus Togba told Reuters by telephone. "Big and small they are all panicking. Everyone is stocking up the little they have."
(Read the rest of the story here…)