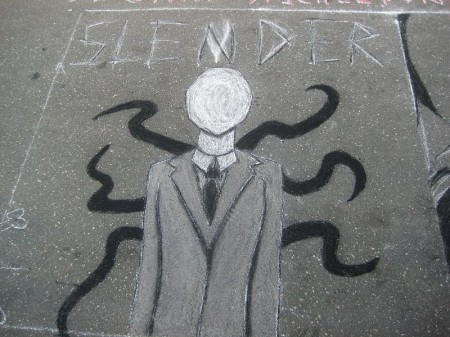 A fictional horror creature popularized by Internet memes is now linked to three violent crimes.
A week after two 12-year-old Wisconsin girls allegedly stabbed their friend 19 times to honor Slender Man, more real-life connections to the spooky character are emerging.
A man accused of killing two cops and a civilian before committing suicide with his wife in Las Vegas on Sunday often dressed up in costume as Slender Man, a neighbor told KTNV.
And a Cincinnati mom told WLWT she thinks her daughter may have been inspired by Slender Man when she attacked her with a knife in their kitchen, wearing a hood and white mask.
(Read the rest of the story here…)