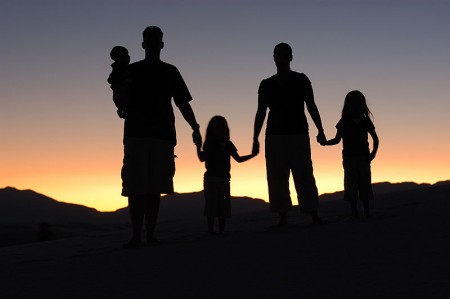 A new study reveals the nuclear family is in decline, and a University of Maryland sociology professor, Philip Cohen, suggests that's not really a bad thing.
But conservative icon Phyllis Schlafly, whose new book, "Who Killed the American Family?," recently was released, says there are ramifications:
More and bigger government.
Cohen helped author a study that was published recently by the Council on Contemporary Families in which he found family structure has become so diverse that there is no such thing as a "normal" American family anymore.
In 1960, according to Cohen's study, 65 percent of American children grew up with a father who worked and a mother who did not. That was considered a normal, or nuclear, family.
But such a family no longer represents the majority. In 2012, only 22 percent of children grew up in a male-breadwinner family. A plurality of children now lives with a married mother and father who are both employed – but that plurality is only 34 percent.
(Read the rest of the story here…)
Read more at http://www.wnd.com/2014/09/study-number-of-nuclear-families-plummets/#ghGtOyXfgA2rh3MS.99