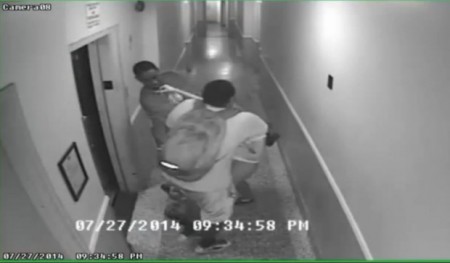 Police are searching for two suspects who followed an 18-year-old woman into her Brooklyn apartment building and violently attacked and robbed her after she entered the elevator. The extremely disturbing assault was captured on surveillance video.
In the video released by police, the two thugs can be seen laughing as they follow the young woman into the building. When she gets into the elevator, one of the men follows her in while the second suspect blocks her from escaping and grabs her by the neck and forcibly drags her into the hallway.
The obviously brave 18-year-old fights back, seemingly punching one of the men in the face as they attacked her. However, she was overpowered by the men, who pinned her to the floor and violently beat her before finally taking off with her purse.
(Read the rest of the story here…)