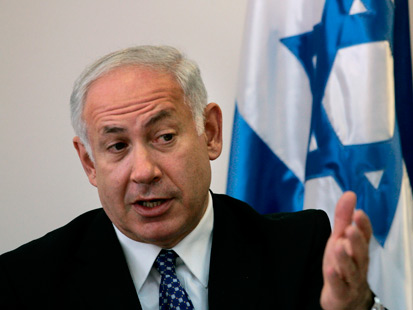 Israeli PM Benjamin Netanyahu has vowed to win a "battle for Jerusalem" after a deadly attack on a synagogue.
Two Palestinians killed four rabbis in West Jerusalem before being shot dead. A policeman later died of his wounds.
Mr Netanyahu vowed to "settle the score with every terrorist" saying that those "who want to uproot us from our state and capital… will not succeed".
Jerusalem has seen weeks of unrest, partly fuelled by tension over a disputed holy site.
Tuesday's attack was the deadliest in Jerusalem for six years. There were about 25 worshippers in the synagogue at the time and at least seven people were also seriously wounded.
(Read the rest of the story here…)