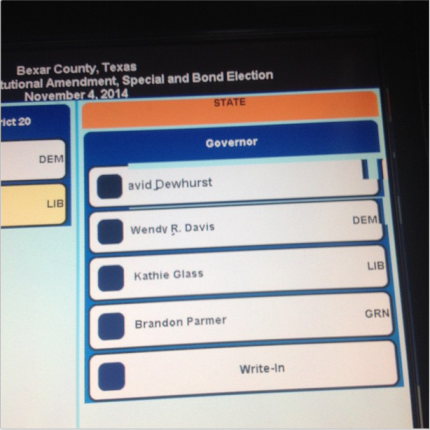 An elections administrator in Bexar County, Texas, says her office is investigating a voting machine that appeared to leave off Republican gubernatorial candidate Greg Abbott's name.
"We've had complaints that we don't understand," Jacque Callanen told TheBlaze. "I'm sending someone out to bring that booth into us."
An image of the voting booth was posted on social media by Jocelyn Tovar, a reporter for WOAI/KABB, according to her Twitter account.
Abbott, Texas' attorney general, is running against state Sen. Wendy Davis (D).
(Read the rest of the story here…)