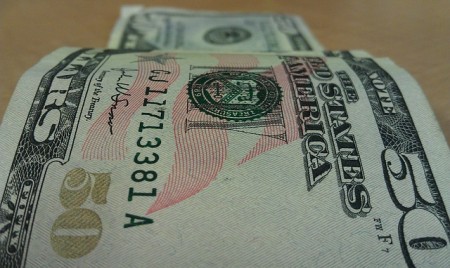 As the Obama administration continues to alienate almost everyone else around the entire planet, an increasing number of prominent international voices are starting to question why the U.S. dollar should be so overwhelmingly dominant in global trade. In previous articles, I have discussed Russia's "de-dollarization strategy" and the fact that Gazprom is now asking their large customers to start paying in currencies other than the dollar. But this is not just a story about Russia any longer. As you will read about below, China and South Korea have just signed a major agreement to facilitate trade with one another using their own national currencies, and even prominent French officials are now talking about the need to use the dollar less and the euro more. John Williams of shadowstats.com recently said that things have never "been more negative" for the U.S. dollar, and he was right on the mark. The power of the almighty dollar has allowed all of us living in the United States to enjoy an extremely high standard of living for decades, but as that power now fades it is going to have profound implications for the U.S. economy. In future years the value of the dollar will go down substantially, all of the imported goods filling our stores will become much more expensive, and it is going to cost the federal government a lot more to borrow money. Unfortunately, with the stock market hitting all-time record highs and with the mainstream media endlessly touting an "economic recovery", most Americans are not paying any attention to these things.
French oil giant Total is one of the largest energy companies in the entire world. On Saturday, Total's CEO made an absolutely stunning statement. According to Reuters, he told reporters that there "is no reason to pay for oil in dollars"…
"Doing without the (U.S.) dollar, that wouldn't be realistic, but it would be good if the euro was used more," he told reporters.

"There is no reason to pay for oil in dollars," he said. He said the fact that oil prices are quoted in dollars per barrel did not mean that payments actually had to be made in that currency.
If Gazprom's CEO had made such a statement, it would not have really surprised anyone. But this came from a high profile French CEO. A decade ago, it would have been unthinkable for him to say such a thing. Wars have been started over less. Virtually all oil and natural gas around the planet has been bought and sold for U.S. dollars since the 1970s, and this is an arrangement that the U.S. government has traditionally guarded very zealously. But now that Russia has broken the petrodollar monopoly, the fear of questioning the almighty dollar appears to be dissipating.
And at this point even French government officials are not afraid to publicly discuss moving away from the U.S. dollar. Just check out what French finance minister Michel Sapin said to the press this weekend…
French finance minister Michel Sapin says "now is the right time to bolster the use of the euro" adding, more ominously for the dollar, "we sell ourselves aircraft in dollars. Is that really necessary? I don't think so." Careful to avoid upsetting his 'allies' across the pond, Sapin followed up with the slam-dunk diplomacy, "This is not a fight against dollar imperialism," except, of course – that's exactly what it is… just as it was over 40 years ago when the French challenged Nixon.
So why are the French suddenly so upset?
Could it be the fact that we just slapped the largest bank in France with a nearly 9 billion dollar fine?…
The remarks come a week after Paris-based bank BNP Paribas (BNP) SA was slapped with a $8.97 billion fine by U.S. authorities for transactions carried out in dollars in countries facing American sanctions. The fine spurred debate in France about the right of the U.S. in extending its regulatory reach beyond its borders.
This is yet another example of how the Obama administration is alienating friends all over the globe.
In fact, there doesn't seem to be anyone that the Obama administration is afraid of crossing. Just a couple of days ago, the German press exploded in outrage when Germany arrested a U.S. spy. Why we feel the need to spy on our friends is something that I will never figure out.
And of course our relations with Russia are probably the worst that they have been since the end of the Cold War at this point. And as the Russians now rapidly move away from the U.S. dollar, they seem intent on bringing the rest of "the BRICS" with them.
(Read the rest of the story here…)