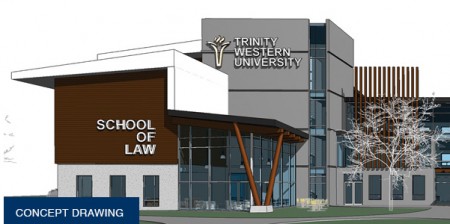 A plethora of debate continues to rage surrounding a proposed Canadian law school's mandatory requirement that students and faculty sign a pledge affirming that they will not enter into same-sex relationships.
While the council of the Law Society of New Brunswick, the province's independent legal body, decided in June to offer accreditation to the School of Law at Trinity Western University, an opposing resolution was passed by members Saturday, asking that the decision be overturned.
The nonbinding resolution passed 137 to 30, according to a press release from Trinity Western University, which is planning to open Canada's first Christian law school in 2016.
The results of the resolution will be presented and discussed at a September 26 meeting of the law society's council. If the resolution is adopted, it would have sweeping ramifications, banning graduates of the law school from being eligible to be admitted to the bar in New Brunswick, CBC News reported.
(Read the rest of the story here…)