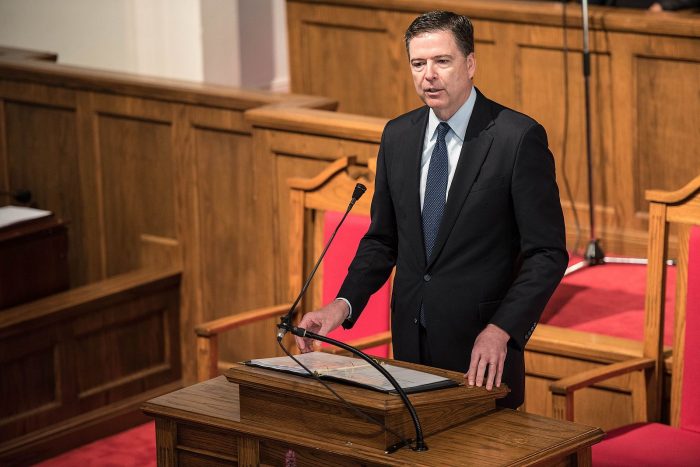 Could it be possible that we could see James Comey brought to justice?
Comey thought that he was going to "get" Trump, but he might be the one that ends up behind bars instead.  Here is the latest from our friends at Zero Hedge…
DOJ Inspector General Michael Horowitz made a stunning admission during Monday Congressional Testimony that former FBI Director James Comey is under a separate and ongoing investigation over mishandling of classified information – when asked by Senate Judiciary Committee Chairman Chuck Grassley (R-IA) about it…

Grassley: "Comey said he did not expect a report on his handling of classified information because, "That's frivolous." I don't happen to think that it is frivolous. Question number one, Mr. Horowitz, are you investigating the handling of his memo and does that include the classification issues, and should Mr. Comey expect a report when it's complete?"

Horowitz: "We received a referral on that from the FBI," We are handling that referral and we will issue a report when the matter is complete, consistent with the law and rules that are–a report that's consistent and takes those into account."
So do you believe that James Comey should go to prison?
Please tell us what you think by posting a comment below this article…