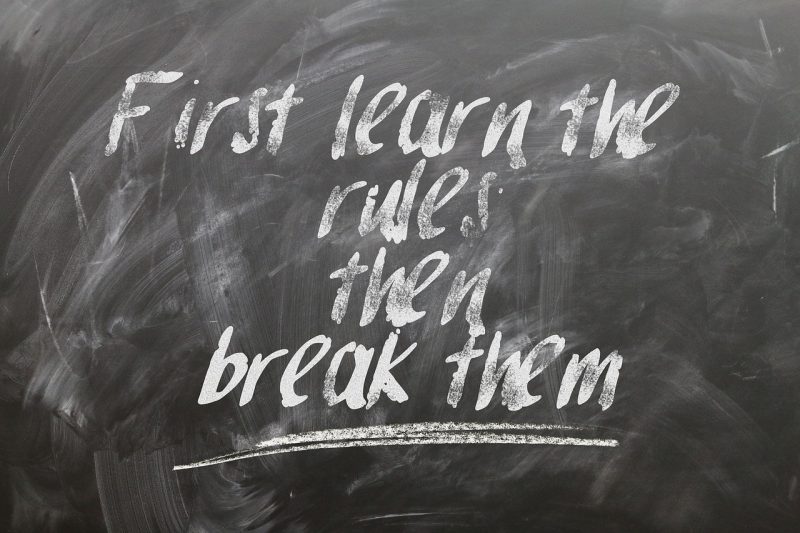 Fear is in the air.  In recent days we have seen a level of panic that we have not witnessed since 2008, and in such an environment people just want to make sure that their money is safe.  But there are very few places in our financial system that are truly "safe" at this point.  The cryptocurrency industry has already experienced an absolutely disastrous crash, collapsing bond prices have blown a 620 billion dollar black hole in bank balance sheets, residential real estate prices have started to plummet, and now the largest commercial real estate crisis in the entire history of the United States is looming.  The good news is that stock prices are holding steady for now, but that can only last for so long.  Just like we witnessed in 2008, a major banking crisis will inevitably hit the stock market really hard.
I wish that it wasn't true, but without the banks we don't have an economy.
And right now we are "in the midst of a nationwide banking crisis not seen since The Great Recession"…
Americans are in the midst of a nationwide banking crisis not seen since The Great Recession, leading many to wonder if the country's current woes are as dire as they were back in 2008.

The frightening saga has transpired over the course of just two weeks, and has spurred the demise of now four major banks – Silvergate, Silicon Valley Bank, Signature, and, most recently, major global lender Credit Suisse.
But even though our leaders have had 15 years to figure things out since the last financial crisis, their response to this new crisis has been a complete flop so far.
Despite already being "rescued", shares of First Republic fell another 47 percent on Monday…
First Republic saw its shares plummet about 47% during trading on Monday, leading losses among regional banks. The stock – which hovered around $115 per share on March 8 – was trading around $12 per share on Monday, the lowest level in a decade and down about 87% from just one month ago.
This wasn't supposed to happen.
When the biggest banks in America poured 30 billion dollars into the troubled institution that was supposed to be the end of it…
The prolonged slump came amid fears First Republic may need to raise more funds despite an unprecedented $30 billion rescue deal announced last week by some of the nation's biggest banks.

As part of the deal, JPMorgan Chase, Citigroup, Bank of America and Wells Fargo will each contribute $5 billion; Goldman Sachs and Morgan Stanley will deposit about $2.5 billion each, according to a news release from the banks. Truist, PNC, U.S. Bancorp, State Street and Bank of New York Mellon will kick in about $1 billion apiece.
But that obviously didn't work, and so now JPMorgan Chase and the other big banks are working on a new "solution"…
The Wall Street Journal reported earlier that JPMorgan and its CEO, Jamie Dimon, were working with others in the industry on a solution for the bank, whose shares are down 87% this month.
The sad truth is that they don't know how to handle what we are facing, and so they are just making things up as they go along.
Of course the same thing is happening over in Europe.
Shares of Credit Suisse are down 67 percent over the past month, and in recent days a purchase of the bank by UBS was hastily arranged.
Unfortunately for those that were holding "additional tier-one bonds", the value of those securities "will be written to zero as part of the deal"…
One section of Credit Suisse's bondholders is set to be wiped out following the struggling bank's takeover by UBS, causing them to see investments worth 16 billion Swiss francs ($17 billion) become worthless.

The Swiss regulator FINMA announced Sunday that the so-called additional tier-one bonds, which are widely regarded as relatively risky investments, will be written to zero as part of the deal.
This isn't what those bondholders were anticipating.
Normally, shareholders are subordinate to bondholders, but in this case shareholders will get paid while AT1 bondholders literally get nothing…
The move has angered Credit Suisse AT1 bondholders as their investments have seemingly been lost, while shareholders will receive payouts as part of the takeover. Usually, equity investments would be classed as secondary to AT1 bonds.

Therefore, the decision "can be interpreted as an effective subordination of AT1 bondholders to shareholders," Goldman Sachs' credit strategists said in a research note published Sunday.
They just changed the rules of the game on the fly, and as a result the entire market for AT1 bonds is crashing like a house of cards…
Not surprisingly, this morning the entire universe of riskiest bonds of European lenders – those in the AT1 tier – plunged after UBS agreed to buy the bank in a historic, government-enforced deal aimed at containing a crisis of confidence that had started to spread across global financial markets. It was the biggest loss yet for Europe's AT1 market, which was created after the financial crisis to ensure losses would be borne by investors not taxpayers.
The financial world is supposed to operate based on a very predictable set of rules.
But if authorities are just going to make things up whenever a new crisis erupts, that is only going to create even more fear.
As I discussed yesterday, one recent report determined that there are 186 more banks in the United States that are "at risk of failure".
So if the failure of a couple of banks has already caused so much drama, can you imagine what conditions will be like if dozens more start going belly up?
I would encourage everyone to do whatever you need to do to get prepared for the chaos that is coming, and that includes putting your money in places that are relatively safe.
Unfortunately, the list of safe places to put your money is getting narrower with each passing day.
Cryptocurrencies have already crashed, corporate bonds are clearly a danger, government bonds have lost value, real estate is a huge gamble, and anyone that has more than $250,000 in a single bank in this environment is not being wise at all.
We really are in uncharted territory, and things are only going to get crazier from here.
***It is finally here! Michael's new book entitled "End Times" is now available in paperback and for the Kindle on Amazon.***
About the Author: My name is Michael and my brand new book entitled "End Times" is now available on Amazon.com.  In addition to my new book I have written six other books that are available on Amazon.com including "7 Year Apocalypse", "Lost Prophecies Of The Future Of America", "The Beginning Of The End", and "Living A Life That Really Matters". (#CommissionsEarned)  When you purchase any of these books you help to support the work that I am doing, and one way that you can really help is by sending copies as gifts to family and friends.  Time is short, and I need help getting these warnings into the hands of as many people as possible.  I have published thousands of articles on The Economic Collapse Blog, End Of The American Dream and The Most Important News, and the articles that I publish on those sites are republished on dozens of other prominent websites all over the globe.  I always freely and happily allow others to republish my articles on their own websites, but I also ask that they include this "About the Author" section with each article.  The material contained in this article is for general information purposes only, and readers should consult licensed professionals before making any legal, business, financial or health decisions.  I encourage you to follow me on social media on Facebook and Twitter, and any way that you can share these articles with others is definitely a great help.  These are such troubled times, and people need hope.  John 3:16 tells us about the hope that God has given us through Jesus Christ: "For God so loved the world, that he gave his only begotten Son, that whosoever believeth in him should not perish, but have everlasting life."  If you have not already done so, I strongly urge you to invite Jesus Christ to be your Lord and Savior today.